MICHAEL Charles BRANTLEY Jr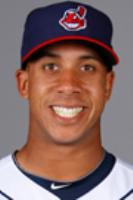 Nickname:
Dr. Smooth
Position:
OF
Home:
N/A
Team:
ASTROS
Height:
6' 2"
Bats:
L
Weight:
210
Throws:
L
DOB:
5/15/1987
Agent:
Double Diamond Sports Mgmt.
Uniform #:
23
Birth City:
Bellevue, WA
Draft:
Brewers #7 - 2005 - Out of high school (FL)
| YR | LEA | TEAM | SAL(K) | G | AB | R | H | 2B | 3B | HR | RBI | SB | CS | BB | SO | OBP | SLG | AVG |
| --- | --- | --- | --- | --- | --- | --- | --- | --- | --- | --- | --- | --- | --- | --- | --- | --- | --- | --- |
| 2007 | SAL | WEST VIRGINIA | | 108 | 360 | 47 | 108 | 10 | 2 | 0 | 42 | 24 | 7 | 61 | 51 | .402 | .339 | .300 |
| 2007 | SL | HUNTSVILLE | | 59 | 187 | 28 | 47 | 6 | 1 | 0 | 21 | 17 | 3 | 29 | 25 | .353 | .294 | .251 |
| 2008 | SL | HUNTSVILLE | | 106 | 420 | 80 | 134 | 17 | 2 | 4 | 40 | 28 | 8 | 50 | 27 | | .398 | .319 |
| 2009 | IL | COLUMBUS | | 116 | 457 | 80 | 122 | 21 | 2 | 6 | 37 | 45 | 5 | 59 | 48 | .350 | .361 | .267 |
| 2009 | AL | INDIANS | | 28 | 112 | 10 | 35 | 4 | 0 | 0 | 11 | 4 | 4 | 8 | 19 | .358 | .348 | .313 |
| 2010 | IL | COLUMBUS | | 67 | 273 | 54 | 87 | 13 | 2 | 4 | 29 | 13 | 5 | 34 | 28 | .395 | .425 | .319 |
| 2010 | AL | INDIANS | $401.00 | 72 | 297 | 38 | 73 | 9 | 3 | 3 | 22 | 10 | 2 | 22 | 38 | .296 | .327 | .246 |
| 2011 | AL | INDIANS | $422.00 | 114 | 451 | 63 | 120 | 24 | 4 | 7 | 46 | 13 | 5 | 34 | 76 | .318 | .384 | .266 |
| 2012 | AL | INDIANS | $495.00 | 149 | 552 | 63 | 159 | 37 | 4 | 6 | 60 | 12 | 9 | 53 | 56 | .348 | .402 | .288 |
| 2013 | AL | INDIANS | $527.00 | 151 | 556 | 66 | 158 | 26 | 3 | 10 | 73 | 17 | 4 | 40 | 67 | .332 | .396 | .284 |
| 2014 | AL | INDIANS | $2,375.00 | 156 | 611 | 94 | 200 | 45 | 2 | 20 | 97 | 23 | 1 | 52 | 56 | .385 | .506 | .327 |
| 2015 | AL | INDIANS | $5,875.00 | 137 | 529 | 68 | 164 | 45 | 0 | 15 | 84 | 15 | 1 | 60 | 51 | .379 | .480 | .310 |
| 2016 | MWL | LAKE COUNTY | | 1 | 3 | 0 | 2 | 1 | 0 | 0 | 0 | 0 | 0 | 0 | 0 | .667 | 1.000 | .667 |
| 2016 | NYP | MAHONING VALLEY | | 1 | 2 | 0 | 1 | 0 | 0 | 0 | 0 | 0 | 0 | 1 | 0 | .667 | .500 | .500 |
| 2016 | EL | AKRON | | 6 | 19 | 1 | 4 | 1 | 0 | 0 | 1 | 0 | 0 | 2 | 1 | .286 | .263 | .211 |
| 2016 | IL | COLUMBUS | $7,380.00 | 3 | 9 | 2 | 1 | 1 | 0 | 0 | 1 | 0 | 0 | 1 | 1 | .182 | .222 | .111 |
| 2016 | AL | INDIANS | | 11 | 39 | 5 | 9 | 2 | 0 | 0 | 7 | 1 | 0 | 3 | 6 | .279 | .282 | .231 |
| 2017 | AL | INDIANS | $8,375.00 | 90 | 338 | 47 | 101 | 20 | 1 | 9 | 52 | 11 | 1 | 31 | 50 | .357 | .444 | .299 |
| 2018 | AL | INDIANS | $12,000.00 | 143 | 570 | 89 | 176 | 36 | 2 | 17 | 76 | 12 | 3 | 48 | 60 | .364 | .468 | .309 |
| 2019 | AL | ASTROS | $16,000.00 | 118 | 467 | 76 | 156 | 38 | 2 | 18 | 76 | 3 | 2 | 42 | 52 | .393 | .540 | .334 |
Today's Game Notes
August 14, 2019: 4-for-5, 2 R, 2 2B
Personal
Michael is the son of former big leaguer Mickey Brantley, who played for the Mariners in the 1980s.

He has a real good feel for the game.

When his father worked in the minors for the Mets, Brantley would hang around the big-league locker room in spring training. His favorite player was Rickey Henderson, just elected to the Hall of Fame as the greatest leadoff hitter of all time.

"I was 10 or 11," said Brantley. "I just wanted to hear what he said. I was the shy kid who didn't say much. Those are the kind of guys I listened to. It was a great asset."

Brantley, who was born in Seattle but lives in Port St. Lucie, Florida, trains with his father every offseason and talks to him almost every day during the season.

"We're worked on my swing to get it where I can continue to move forward and have success," said Brantley. "Any question that comes up I have someone to go to. I'm fortunate enough that it's my father." (Paul Hoynes-Cleveland Plain Dealer-1/22/09)

For the two days before Christmas back in 1997, Michael his younger sister, BriAnna, could not see through the windows of the back of their family's house in Port St. Lucie, Florida. Their parents, Mickey and Nina, had taped them up, though the children could hear their father and a few of his friends banging around back there.

Finally, Christmas morning arrived, and they were permitted to run out of their yard. There was a trampoline for BriAnna. For Michael, who was 10, there was a batting cage.

"I went in there and hit forever," Michael says. "I loved it."

His dad "never forced me one time to go hit," Michael said. "He always told me to enjoy it. Whenever I come off the field, the first thing he asks is if I had fun. He never embarrassed me on the field, never yelled to me from the stands, not once."|

The cage was equipped with a pitching machine. It was the same cage that Keith Hernandez and Darryl Strawberry had once used just up the road at the Mets' spring training complex. It was 10 years old, and when the team was throwing it away for a newer model, Mickey, then the team's minor league hitting coordinator asked if he might have it.

It was a metal box the size of a large refrigerator, and on its right side was a spindly, rotating metal arm that could hurl baseball at 60-65 mph. It vibrated, clanged and whirred, but Mickey believed it was preferable to the modern three-wheeled variety of machine because the pitches it delivered were unpredictable—some in, some out, some up, some down—and it allowed hitters to develop their rhythm.

"The one with the wheels will mess up your timing," Mickey said. "And timing is everything."

The ideal result, to Mickey, was always clear: hit the back of the cage's net every time and never the top of it.

"I wanted to hit home runs, and he told me no," Michael says. "'Learn to hit, and the power will come.'" (Ben Reiter - Sports Illustrated - 6/22/15)

When Michael was 15, his idyllic routine of family, school (he had a 3.85 GPA at Fort Pierce's Central High), and baseball was shattered when Mickey and Nina got divorced after 17 years of marriage.

"It was a very difficult time," said Brantley. "You love both your parents, but splitting up the household, Dad's house one day, Mom's the next? It was very tough, very challenging. I know a lot of kids go through it."

In 2008, Baseball America rated Michael as 24th-best prospect in the Brewers organization.

After moving to the Indians organization, Brantley was rated as their 9th-best prospect in the offseason before 2009 spring training. They had him up to 5th-best in the Tribe system in 2010.

During the 2011 season, Michael was given the nickname "Dr. Smooth" by Dennis Manoloff of the Cleveland Plain Dealer. In June 2011, the nickname was made about as official as it gets. While the Indians were playing in Yankee Stadium, New York fans in the left field bleachers began mockingly chanting Brantley's moniker.

"Yeah, they were saying, 'Dr. Smooth,' " Brantley said with a laugh. "They were wearing me out. It's OK, though. I liked it."

In 2013 spring training, Michael Brantley shared with new Indians manager Terry Francona that he felt forced into a leadership role when things got rough for the Tribe the previous season. As a younger player, Brantley was not sure he was supposed to accept that role and run with it. Francona wants Brantley to embrace being a leader.

"That's exactly what I told him, to just be himself," Francona said. "He doesn't have a ton of time in the big leagues, but that doesn't mean he can't do that. I would love for guys to follow his example. He does everything right. He's easy, man. You just wind him up, let him go play and see how good he can be.

"He's about as professional as you're going to find," Francona said. "He exhibits all kind of leadership traits. He's a good player that's getting better. That's very exciting for the organization. He's everything I had heard. You read every scouting report and you talk to him, he's just a great kid."

There was a time years ago when a young Michael Brantley contemplated becoming a switch-hitter. With his Dad watching, Brantley moved to the other side of the plate and tried his hand at batting from the right side. "It was the ugliest swing I'd seen in a long time," Mickey Brantley said with a laugh. "I told him to stay lefty."

Now, Michael Brantley sports a smooth lefthanded swing. Over the years, he has developed into a steady hitter capable of handling any spot in the lineup. Brantley is quick to credit his Dad—a former big league player and coach—for the lessons learned throughout his youth.

Having a former player for a father had its advantages for Brantley when he was beginning his own life in baseball. Mickey's influence did not stop when Michael entered the professional ranks though. They still talk frequently, and Mickey still offers advice when he spots a flaw in his son's swing or approach at the plate.

"He's always been there for me. He's always been in my corner," Brantley said. "It's a valuable asset that I have and am lucky to use. We talk almost every day. He'll text me, whether it's a good day or a bad day. Maybe it's, 'Hey, call me after the game. I've got something for you.' Just little things. I feel like he knows my swing best. Any little adjustments that I need to make or anything he suggests, I have to try it."

The elder Brantley, whose given name is Michael Brantley Sr., played 10 professional seasons, including spending parts of four campaigns with the Mariners from 1986-89. After his playing career ended, Mickey had various coaching jobs, including serving as the hitting coach for the Blue Jays during the 2005-07 seasons. (Jordan Bastian - mlb.com - 6/12/13)

Michael is married to Melissa Brantley. On September 7, 2013, Michael's wife gave birth to their first child.

Michael always enjoys the chance to catch up with Blue Jays manager John Gibbons. When Brantley was just a boy, Gibbons gave him a taste of what it was like to be a professional ballplayer. Brantley's dad, Mickey, was the hitting coach for Gibbons in 1996, when the Toronto skipper was the manager of the Class A St. Lucie Mets. Michael, who was around nine years old at the time, was allowed to take the field with the team during workouts in the summer.

"Gibby's the man," Brantley said. "He was great for me. As a kid, he allowed me to come on the field and work out with the team. It was almost like I was a player. I'd go hit in the cages and just be one of the guys. He allowed me to do that. He was the manager, so it's his team. For him to allow me to be a part of that environment, it meant a lot to me and my development."

Gibbons, who also had Mickey Brantley (a member of the Mariners during his playing career) on his coaching staff with the Blue Jays for parts of the 2005-07 seasons, smiled when asked about Cleveland's left fielder. "He's just such a fluid, natural athlete," Gibbons said. "His dad was a really good hitter, so you know he's getting some good teaching. He's a first-class kid. Very professional. It really doesn't surprise me some of the things he's done."

"You know what he does? He does it when it matters—at least against us he does," Gibbons said with a chuckle. "When you need something good done, he's usually right in the middle of it. And lefties, righties, it doesn't matter. He's not known as a power hitter, but he can bring you deep, too, man."

Brantley said he will always be appreciative of Gibbons. "When a person kind of opens a door for you and allows you to be part of his locker room as a manager, I think that's special, especially as a young kid," Brantley said. "I was coming up trying to be a baseball player and wanting to be a baseball player, having a dream, and having that opportunity through my father and, obviously, Gibby allowing me being out there with the guys, that meant a lot." (Bastian - mlb.com - 5/14/14)

Michael wasn't considered the ultimate prize when the Indians acquired him as part of the C.C. Sabathia trade in 2008. In fact, Brantley was the final piece of that deal as the "player to be named" and came to the Indians three months after the initial deal.

Matt LaPorta was thought to be the best prospect in that deal. Six years later, LaPorta is in the Mexican League while Brantley has become one of the club's most important players. In short, the Indians found the right "player to be named" in that significant deal.

"He does everything very well," Indians manager Terry Francona said. "I know Brantley's been in the league and everything, but he has turned himself into one of the better players in the game. Not just hitters, not just dependable hitter, but outfielder, baserunner."

Francona also noted how hard Brantley worked on his outfield defense, in particular throwing, in spring training. It has paid dividends.

"That's why every time he makes one of those throws, I kind of remind myself to say something to the media, because I think when the year's over and you start talking about Gold Gloves and things like that, his name needs to start getting mentioned in things like that," Francona said. "And I know he won't toot his own horn, so I need to do it for him.

"He is very diligent. In Cleveland, he plays that corner and he works on it all the time. He works on the angles, his footwork. It's just his arm is so accurate. He's got good carry." (Popely - mlb.com - 5/26/14)

The 2014 All-Star Game was paging Dr. Smooth and Indians outfielder Michael Brantley was more than ready to answer the call. He is a first-time All-Star after being elected on the player ballot by his peers.

"He is better than his stats, which is a big compliment," Indians manager Terry Francona said. "He's a very good baserunner, a very good outfielder, a very good teammate, a very good leader. He's kind of what you're looking for in a player if you have a model. He respects the game so much, respects people and tries to play the game right all the time. You don't manage him. You just send him out to his position and let him play." (7/14/14)

Here are four things to know about Brantley:

1. Brantley's home run total for the first half of 2014 equaled the full-season career high of his father, Mickey Brantley, a former outfielder for the Mariners from 1986-89. Michael's 73 RBIs in 2013 surpassed his dad's career high of 56.

"He's probably the biggest influence on my career," Brantley said of his father. "Without him, I don't know if I could be here right now at this level. He taught me a lot of what I know. I still use him for information today."

2. A Cleveland newspaper reporter, Dennis Manoloff, coined the "Dr. Smooth" nickname for Brantley. When Brantley gets a hit at Progressive Field, Sade's "Smooth Operator" song plays and the image of a beeper appears on the scoreboard with the words "paging Dr. Smooth." There are even T-shirts with an image of him with the name Dr. Smooth written like the Dr. Pepper logo.

3. Among A.L. qualifiers, Brantley's strikeout percentage in 2014 was the lowest among outfielders at the All-Star break and the fourth lowest in the league.

"I'm getting older, and getting smarter," Brantley said. "The game of baseball is changing. I'm making the changes at the right time. Every day I have a good game plan. The pitchers, I've faced more than one time and I'm using that to my advantage."

4. Brantley is definitely pleased with how everything has worked out with the Indians. "Cleveland made it easier for me to come in and feel like I'm part of the family," Brantley said. "The organization as a whole makes you feel comfortable." (Sheldon - mlb.com - 7/14/14)

In 2014, Michael enjoyed a breakout performance, developing into an offensive weapon for the Indians and finishing third for the AL MVP Award.

Throughout his breakout campaign, Brantley joked that "daddy strength" was the real reason for the additional pop he put on display for the Tribe. With a baby boy welcomed into his family in February 2015, the All-Star left fielder is hoping fatherhood will produce even more power this year.

"I hope so," Brantley said with a laugh on Monday morning. "I was carrying that car seat. I had a car seat on one side and was holding my daughter walking on the other."

Brantley and his wife welcomed their son, Michael Charles Brantley III, on Feb. 10. Brantley smiled when asked if his son will go by Michael or Mickey, like Michael's dad.

"I don't know. Whatever that kind of evolves to," Brantley said. "I know he's happy to have another grandson—that's what he's most happy about." (Bastian - mlb.com - 2/23/15)

Spring 2015: Did Michael Brantley clone himself so he could play NCAA basketball? You can't deny there's a certain resemblance. But since Brantley was born in 1987 and Travis Trice, who is the senior guard for the Michigan State Spartans basketball team playing in the 2015 edition of March Madness, was born in 1993, I'm not suggesting they're identical twins with amazing athletic abilities who regularly switch places to confound and delight spectators.

However, I have seen "Invasion of the Body Snatchers" and "Black Mirror," so I am suggesting that maybe Brantley grew Trice in a bathtub so that he could see how well his genes could handle a college basketball career. (J Bastian - MLB.com - March 28, 2015)

2015 Spring Training: Justin Brantley jogged in from the bullpen preparing for his first taste of the big leagues with the Indians.

When the Minor League pitcher reached the infield, he looked up and saw his cousin, All-Star Michael Brantley, waiting for him on the mound. "I started laughing," Justin Brantley said. "I hope someone got a picture of it. It was definitely a moment I'll never forget."

Indians Manager Terry Francona was behind the unique mound visit at Goodyear Ballpark. During the game, knowing Justin was going to pitch for the Tribe, Francona broached the idea with his starting left fielder.

Michael Brantley balked at first. "That was all Tito," Brantley said with a laugh. "He said, 'I've got a great idea, Junior.' I was like, 'What?' And he was like, 'You go do it.' I was like, 'Me? No.'

"I didn't want to do it, but it's a dream come true to just be able to be out there with your cousin, a family member, a guy that works so hard. It gives me chills just thinking about it." (Jordan Bastian -MLB.com -April 2, 2015)

Every offseason, Michael and dad, Mickey, fish for flounder. "Best tasting fish in the ocean," Mickey says.

But starting in the offseason before 2015 spring camp, they cast their lines from the deck of Michael's 24-foot Everglades boat, purchased after he signed his $25 million contract in 2014.

Teammate Cody Allen said of Brantley during 2017 Spring Training:

"He's a great clubhouse guy. He's a leader. Just having his presence around every day, it's awesome to see."

June 15, 2017: Brantley was on the paternity list to be with his wife for the birth of their son, Maxwell, "They had a healthy boy and we're obviously thrilled for the Brantleys," Indians manager Terry Francona said. "And, we miss him, but the good far outweighs missing him, and hopefully the rest will even be good for him."

July 2018: Brantley was selected to the MLB All-Star game.

June 27, 2019: Outfield AL- Michael Brantley, Astros (1st ASG start): He was a three-time All-Star over his 10 seasons in Cleveland, and now he will return to Progressive Field as an All-Star starter for Houston. It's clear that Indians fans still view Brantley with fondness, as he got more support from the Cleveland market (a 27% vote share) than from any other, including Houston (21%). That support helped Brantley edge out the Yankees' Aaron Judge by fewer than 36,000 votes for the third AL outfield spot. Not only will Brantley go into this year's contest with a two-year All-Star Game hitting streak, but he also is the only player to have recorded a base hit in both the 2017 and '18 games.

In his 10 seasons as a member of the Indians, outfielder Michael Brantley built a reputation as one of the game's best hitters, though he remained sorely underrated across the game. Perhaps it's because Brantley wasn't a brawny home run hitter or a flashy showman on the field. He was as steady and dependable as your mom's sedan. He was Dr. Smooth.

Indians fans held Brantley in much higher regard and appreciated his talent more the rest of the game's fans, having seen his elite contact skills up close for a decade. The Astros valued him, too, and saw him as the ideal fit on their built-to-win club, signing him to a two-year deal prior to the 2019 season. Brantley's left-handed bat has been as good as ever in Houston, and he was rewarded by being voted to start the All-Star Game for the first time in his career.

The fact the All-Star Game will be played in Brantley's former home at Progressive Field in Cleveland will make the 2019 Midsummer Classic an unforgettable homecoming for him and his family. "It's very special to go back to the place I broke into the Major Leagues and go back to Cleveland," Brantley said. "I'm going with a great group of teammates. When the time comes, we'll see how I'm feeling. I'm very excited and thankful."

"He's been everything as advertised, if not more," said teammate George Springer, who has grown close to Brantley. "He's the ultimate professional on and off the field, but the stuff he does in our lineup every day, the presence he commands, the stuff he can do as a hitter, is something to be seen. I believe guys like him are a dying breed. He went like 20-something at-bats without swinging and missing. It's crazy how stuff like that happens."

Springer and Brantley have become so tight that they live close to each other and carpool to and from Minute Maid Park when they can. In Spring Training 2019, Springer dubbed Brantley "Uncle Mike," because he was the older, steady influence who handed out good advice.

"They wanted to give me a nickname in spring, and asked me what I liked and I told them I didn't care," Brantley said. "All of a sudden, they started to call me 'Uncle Mike' and it stuck. I've been called a lot worse." (McTaggart - mlb.com - 7/8/19)





TRANSACTIONS

June 2005: Brantley signed with Brewers' scout Larry Pardo after the team chose him in the 7th round, out of Fort Pierce High School in Fort Pierce, Florida.

October 3, 2008: Brantley was acquired by the Indians as the player to be named in the trade that sent C.C. Sabathia to the Brewers.

February 10, 2014: The Indians reached an agreement with Brantley on a four-year contract worth $25 million in guaranteed salary. The deal also includes a club option valued at $12 million for 2018.

Nov 3, 2017: The Indians exercised the team option on Brantley for $12 million in 2018.

Oct 29, 2018: Brantley elected free agency.

Dec 19, 2018: The Astros signed free agent Brantley to a two-year, $32 million deal.
Batting
Brantley is a patient hitter. He waits out the pitcher, getting a pitch he can hit. He hits the ball where it is pitched and doesn't go after much of anything if it is outside the strike zone. His strike zone and plate discipline is outstanding, enabling him to walk more than he strikes out every season. And he rarely ever strikes out.

Scouts gush over Michael's simple, compact lefthanded stroke. It produces so many line drives. But he credits most of that swing to Mickey Brantley, his dad.

"He kind of built it," the younger Brantley said in 2015. "I helped, because of all the work I put in. But this is a swing that we developed together."

Michael is a very good contact hitter. He controls/commands the barrel of the bat extremely well. He won't hit hardly any home runs, but he has a plan at the plate and executes it beautifully. He has a pure, fundamentally sound lefthanded swing that enables him to line balls all over the park.

"One of my biggest strengths is to drive the ball back through the middle of the field," said Brantley. "It's something I've done throughout my career.

"I can stay on a ball a little longer and go to left field and get ahead of a ball and go to right. Staying up the middle, for me, is a big key to keeping my swing fluid."

Brantley doesn't hit 500-foot home runs, but he might hit more line drives than any hitter in baseball.

He seems to slow the game down when it's a big situation. He knows he has goo mechanics and knows what he needs to do.

He is a leadoff hitter with only a little power but good speed. He has a contact-oriented approach and a quick bat. But he can hit anyplace in the order.

"I describe myself as a table setter," said Brantley. "I like to get on base, try to steal some bags, and use my legs as a weapon. I like to get on base to let the guys behind me drive me in."

Michael can bunt very well.

Before the 2014, his dad, Mickey finally talked Michael into being more aggressive.

During his first few seasons in Cleveland, Michael had been a leadoff hitter and felt obligated to carry a leadoff hitter's mind-set.

"Working the count, getting on base, walking, making sure I see enough pitches," Brantley said. "I was a defensive hitter."

Mickey thought Michael was ready to become a middle of the order force.

"He was like, 'Son, I promise you, if you go to a more aggressive approach, your numbers will only go up.' I tried it. My dad said, 'You don't have to swing at the first pitch," Michael says his dad told him. "'But you have to be ready to hit it.'"

May 30, 2014: Brantley has authored a new entry in the Cleveland record books.

With a double, Brantley extended his home hitting streak to 19 games, which is the longest of any Indians batter since Progressive Field opened in 1994. He also joined a cast of five other batters who have hit safely in the park 19 straight times, led by Rangers shortstop Elvis Andrus and his active 22-game streak that began in 2009.

Miguel Dilone owns the best all-time home mark in franchise history with a 27-game streak in 1980. (Bastian & Shirkey - mlb.com)

20-20 CLUB

September 19, 2014: When Brantley launched a leadoff home run in the sixth inning of Cleveland's 5-4 defeat, he became only the ninth Indians player with 20 home runs and 20 stolen bases in a season. Combined with some of his other statistical marks and Brantley is piecing together one of the best all-around offensive seasons in franchise history.

"He's kind of taken it to another level," Indians manager Terry Francona said. "He's a pretty good student of the game and he's got the skills to match. You kind of add those up and it turns into a special player." (Jordan Bastian - MLB.com - 9/20/2014)

20-20 on September 20, 2014: Brantley was batting .322 with 20 home runs, 20 steals, 41 doubles, 91 runs, 95 RBIs, and 188 hits through 149 games for the Tribe.

He joined Shin-Soo Choo (2009-10), Grady Sizemore ('05-08), Matt Lawton ('04), Roberto Alomar ('99, '01), Albert Belle ('93), Joe Carter ('86-88), Bobby Bonds ('79) and Toby Harrah ('79) as the only players in Cleveland history to enjoy a 20/20 season.

September 27, 2014: Brantley's hit marked the 200th hit of the season for the All-Star left fielder. With that hit, Brantley became the first batter in Cleveland history to have at least 20 stolen bases, 20 home runs, 40 doubles and 200 hits in a single campaign.

Over the two seasons, 2014 and 2015, Michael had more doubles (90), than any AL outfielder. He also has the highest batting average over the two years (.319) and was second in hits (364) and 5th in on-base pct. (.382).

July 17, 2019: Michael hit a power milestone mark at Angel Stadium by delivering his 100th career home run.

As of the start of the 2019 season, Brantley's career Major League stats were: .295 batting average, 87 home runs with 528 RBI in 4,055 at-bats.
Fielding
Michael is a very good outfielder.

He can play left and center field and do a good job at defense in the outfield.

Brantley's arm is below average, so he is limited to left or center field.
2019: Brantley has not played center field since 2015.
Running
Any time Michael is on base he is a major threat to steal a base. He runs well, exhibiting good instincts on the bases.
In 2009, Brantley tied for the International League lead with 46 steals while getting caught just 5 times, including a perfect 33 for 33 against righthanded pitchers.
Brantley has a very high stolen base success rate. In 2014, 2015, and 2017 for the Indians, he got caught stealing only one time each year.
Career Injury Report
July 2008: Brantley was on the D.L. for most of the month because of an ankle injury.

August 25–end of 2011 season: Michael had a sore right wrist for a couple of weeks. It finally put him on the D.L. August 25. And it ended his season because it required surgery.

The injury was originally diagnosed as tendinitis, but tests revealed more serious damage.

October 11, 2012: Brantley underwent surgery to repair a sports hernia on the left side of his abdomen—an injury that bothered him in the second half of the season. The 30-minute procedure was performed by Dr. William Meyers in Philadelphia and requires a recovery period of three to six weeks.

Brantley toughed it out over the season's second half and ended the year with a career-high 149 games played.

February 25, 2013: Michael doubled to left field, slowed down as he rounded second base, and noticed there was no one covering third. Brantley hustled and slid head-first into the bag, but suffered a laceration on his left forearm after being accidentally spiked on the play by third baseman Josh Donaldson.

Brantley exited the game and received 15 stitches at Good Samaritan Hospital in Phoenix before returning to the Indians' spring training complex in Goodyear, Arizona. He got five stitches internally and 10 externally, missing three days.

June 18, 2014: Brantley was diagnosed with a concussion and put on the 7-day concussion D.L. He was injured trying to break up a double play sliding into second base in the third inning.

November 9, 2015: Brantley underwent right shoulder surgery and was expected to open the 2016 season on the D.L. He had a small tear repaired in his right labrum. His symptoms did not subside after a month-long rehab process.

Michael injured his shoulder trying to make a diving catch in Minnesota on Sept. 22. He received a cortisone shot and tried to play down the stretch as the Indians fought for a wild-card berth. But the Indians eventually shut him down in the final week after they were eliminated from the playoff chase.

March 28-April 25, 2016: Brantley began the season on the D.L., while still rehabbing his right shoulder from the surgery.

May 10-Nov 7, 2016: The Indians placed Brantley on the DL due to right shoulder surgery. He had surgery for biceps tendinitis and was out for the season.

June 16-26, 2017:The Indians placed Brantley on the 10-day disabled list with a right ankle sprain.

August 9-Sept 30, 2017: Michael re-injured his right ankle.

October 18, 2017-April 6, 2018: Brantley underwent surgery on his right ankle to stabilize ligaments in the joint. Dr. Robert Anderson performed the arthroscopic surgery in Charlotte, NC.