KESTON Wee Hing Natsuo HIURA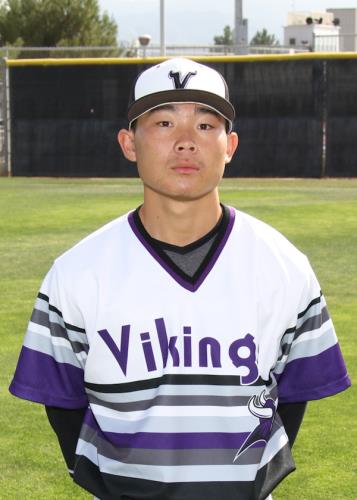 Nickname:
N/A
Position:
2B
Home:
N/A
Team:
BREWERS
Height:
5' 11"
Bats:
R
Weight:
190
Throws:
R
DOB:
8/2/1996
Agent:
N/A
Uniform #:
18
Birth City:
Valencia, CA
Draft:
Brewers #1 - 2017 - Out of UC-Irvine
| YR | LEA | TEAM | SAL(K) | G | AB | R | H | 2B | 3B | HR | RBI | SB | CS | BB | SO | OBP | SLG | AVG |
| --- | --- | --- | --- | --- | --- | --- | --- | --- | --- | --- | --- | --- | --- | --- | --- | --- | --- | --- |
| 2017 | AZL | AZL-Brewers | | 13 | 55 | 15 | 25 | 3 | 5 | 4 | 17 | 0 | 2 | 5 | 11 | .508 | .909 | .455 |
| 2017 | MWL | WISCONSIN | | 27 | 105 | 14 | 35 | 11 | 2 | 0 | 15 | 2 | 0 | 7 | 24 | .374 | .476 | .333 |
| 2017 | AZL | PHOENIX | | 15 | 62 | 18 | 27 | 3 | 5 | 4 | 18 | 0 | 2 | 6 | 13 | .500 | .839 | .435 |
| 2018 | SL | BILOXI | | 73 | 279 | 36 | 76 | 18 | 2 | 6 | 20 | 11 | 5 | 22 | 56 | .339 | .416 | .272 |
| 2018 | CAR | CAROLINA | | 50 | 206 | 38 | 66 | 16 | 3 | 7 | 23 | 4 | 6 | 14 | 47 | .382 | .529 | .320 |
| 2019 | PCL | SAN ANTONIO | | 57 | 213 | 44 | 70 | 16 | 1 | 19 | 46 | 7 | 2 | 23 | 64 | .407 | .681 | .329 |
| 2019 | NL | BREWERS | | 84 | 314 | 51 | 95 | 23 | 2 | 19 | 49 | 9 | 3 | 25 | 107 | .368 | .570 | .303 |
| 2020 | NL | BREWERS | $216.00 | 59 | 217 | 30 | 46 | 4 | 0 | 13 | 32 | 3 | 2 | 16 | 85 | .297 | .410 | .212 |
Personal
In 2014, Hiura graduated from Valencia High School in California, where he was Scholar-Athlete of the year. He was all-state and the Lost Angeles Times All-Area team member. He hit .500 with 14 home runs and stole 8 bases.

"It wasn't until my senior year where I started to kind of make a name for myself," Hiura said. "Coming into freshman year at UC Irvine, I viewed myself just like everyone else. I wasn't expecting to have a spot given to me based on what I did in high school or an automatic job given to me. I just wanted to stay focused and earn that spot and the respect of the coaches and my teammates."

Keston is the son of Kirk and Janice Hiura. He is half Japanese and half Chinese. (Orange County Register - June 9, 2017)

Hiura was off to the Univ. of California-Irvine.

June 2017: The Brewers chose Hiura in the first round (9th overall), out of UC-Irvine. And Keston signed for $4 million, over half-a-million under the slot of $4,570,000, via scout Wynn Pelzer.

Regardless of the competition, Keston has always hit. He hit .500 in his senior season at Valencia High School, won college baseball's batting title with a .442 average this past season at UC Irvine and has continued to rake in the early stages of his professional debut.

Hiura has hit well in the Rookie-level Arizona League and then made an immediate impact with Class A Wisconsin. "As highly as our scouts talked about him, he's lived up to all that and then some," Brewers farm director Tom Flanagan said. "He's gone about things the right way, too, busting it down the line, playing within himself and putting up big numbers in the at-bats he's had so far."

Overall, Hiura has a hit in 15 of the 16 games he's played, including 12 extra-base hits and nine multihit efforts. He's collected 19 RBIs and is boasting an impressive .424/.487/.803 slash line. While collecting hits at a rapid pace is certainly enjoyable, Hiura's main focus is on the process, the individual battle between the pitcher and hitter.

"I enjoy the competition," Hiura said. "Not every pitcher is the same, but I kind of treat them the same. They may have different stuff or different types of velocity, but in the end, it's just the pitcher versus the hitter, so you have to do whatever it takes to beat the pitcher. I like that. I like that challenge and competition." (Boor - mlb.com - 7/20/2017)

After the 2016 season Hiura played for the United States collegiate national team.

In 2018, the Baseball America Prospect Handbook rated Keston as the 4th-best prospect in the Brewers organization. But he moved up to the top—the #1 prospect in the Brewers farm system—before 2019 spring training.

Keston could have gone anywhere on the final night before his first Spring Training in 2018. He chose the Starting 9 batting cages in Santa Clarita, Calif., for one final session with the coach he's known since he was 9 years old.

They hit, naturally. Hiura always loved to hit, and the coach, Sean Thompson, was happy to put a few more batting practice fastballs on his right arm. Mostly, they talked.

"You're sitting there watching a kid that you've worked with forever. You're hoping you touched his life," Thompson said. "And here he's leaving for his first Spring Training."

Thompson, 50, played pro ball himself, as an infielder for parts of two Minor League seasons in the Giants system. He went into instruction after that and had crossed paths with Ryan Braun and countless other Southern California kids before Kirk Hiura brought his son Keston for lessons.

Keston Hiura's interests at the time were split between the baseball field and the basketball court, where he was shorter than some of the other kids but made up for it with effort.

"They once asked me to write a letter about him for the Gatorade Games, and I said this little pudgy kid—I knew he was going to get mad at me for saying that—would roll in and hit, and it would be about basketball," Thompson said. "He was really into basketball. I was like, 'Hey man, you're pretty good. You might think about this baseball thing.'"

As time passed, Thompson watched the player's hand-eye coordination improve and his thought process sharpen. Hiura took quickly to the short, inside-out swing he employs so naturally today, and Thompson found himself repeatedly surprised by Hiura's acumen for pitch recognition.

By the time Hiura was 11, Thompson said, he had trouble throwing a pitch past the kid. "I tried to teach him to play chess instead of checkers, to give him a way of thought at the plate," Thompson said. "Every pitch is a performance. He's got such a terrific mind, and he's so mature. He does things a little bit different."

The era of launch angle hitting is a different way of thinking about hitting. Starting 9 does have the HitTrax system to gather data, but Thompson and Hiura focused much more on the mental task at hand. They've never watched video, Hiura said. It's an old school approach.

"He was always a coach who taught you more about the mental side of the game," said Hiura, who is the Brewers' No. 1 prospect and No. 56 overall according to MLB Pipeline. "I think a lot of parents, when they hear a coach talking about those kinds of things to a young kid, they don't always buy into it. They think, 'He's just a kid. Just let him play.' But my parents let us do our thing. I think I was able to understand the game a little differently than most kids my age."

Thompson saw less of Hiura in the 2017 offseason, which is natural for a player now in the pro ranks. Hiura did some hitting at UC-Irvine with Albert Pujols and Nolan Arenado, but on a handful of occasions, including on that final night of the offseason, teacher and pupil met in the cage at Starting 9.

"You could sense a little bit of nervous in him," Thompson said. "You try to listen, you try to answer as many questions for them as you can and then you have to let them go experience things for themselves. That's what we do." (McCalvy - mlb.com - 3/8/2018)

Ballplayers trying to avoid Tommy John surgery often are advised to try a platelet-enriched plasma injection, otherwise known as PRP.

Figuring he had nothing to lose after suffering a partial tear of the ulnar collateral ligament in his throwing elbow, Keston Hiura had a PRP injection before his junior year at UC Irvine in 2017. To further protect his elbow, he abandoned the outfield that season and served solely as the Anteaters' DH.

Much to the delight of all involved, he had an MRI after signing for $4 million that showed his partially torn UCL had healed.

"I viewed it as a no-brainer for me," Hiura said of the PRP injection. "It wasn't going to make it worse, so that was the best decision for me at that point. I was just happy to play the whole year as the DH and help the team.

"There's a lot of question about whether it works or not. For me, it did. It's something I'd recommend for people in similar positions. It helped me avoid surgery."

July 2018: Hiura represented the Brewers in the All-Star Futures game.

Keston walked out of his hotel bathroom late May 13, 2019, and saw he had missed a pair of calls from Rick Sweet, his manager at Triple-A San Antonio. "Answer your phone," Sweet texted him.

Hiura couldn't believe the words Sweet said once he did. He was headed to the Majors. "I was kind of speechless and at a loss for words," Hiura said less than four hours before his debut, a 6-1 Brewers victory over the Phillies. "It was amazing. I didn't get much sleep."

Hiura packed his bags, caught a few hours of sleep and headed to the airport, flying from New Orleans to Atlanta, then on to Philadelphia where he joined the Brewers for May 14th's game at Citizens Bank Park.

The 22-year-old wasted no time getting his first big league hit, coming to bat in the second after Yasmani Grandal had cleared the bases with a three-run homer. Hiura laced a single off Jerad Eickhoff—the ball literally drilled the pitcher in his right hip—for the first of what the Brewers hope will be many, many hits by the second baseman.

"It is nice to get it out [of the way] with the first at-bat," Hiura said. "I wasn't pressing to get a hit or anything. I was more scared that the ball was going to ricochet and I would get thrown out at first base. My feet felt so heavy running to first base. I was like, 'Oh my God, I'm so slow right now.' Incredible feeling getting to first base."

Hiura made his debut less than two years after being selected by Milwaukee with the No. 9 overall selection in the 2017 draft. Many players his age might have been overwhelmed by the surroundings, but Hiura appeared calm and collected as he stepped into the batter's box.

"It wasn't nerves; it was more just soaking in the moment," Hiura said. "The lights are brighter, grass is greener, dirt is nicer; everything just stands out to you. I was really just soaking it all in. It hasn't really hit me yet, but I'm quite sure it will sometime soon."

"That's how he hits; very calm," manager Craig Counsell said. "It's always together, doesn't look out of control, ever. That's how he plays and that's what you're going to see in him as a player. I thought he handled the first day really well."

Hiura walked in his second at-bat, flied out in his third plate appearance and hit a single to left in his final trip to the plate. He finished the night 2-for-3, becoming only the fourth Brewers player to reach base three times in his debut, the first since 1976.

"Looking around you see all the fans, all the players," Hiura said. "Players you watch on TV are saying hi to you at second base, congratulating you. Those were all incredible moments of tonight."

"It's a special time," said general manager David Stearns, who arrived in Philadelphia and made it to the ballpark in time for the first pitch. "It's been a crazy 24 hours for Keston and his family. It's fun to see. It reminds you of the emotions that are associated with the game."

Hiura's parents, Kirk and Janice, flew in from Valencia, Calif., to watch their son make his debut. Hiura's girlfriend, Jaclyn, and long-time hitting coach Sean Thompson, also made the trip. His sister, Lindsey, was unable to be at the game, as she had a final to take as she finishes up her freshman year at Long Beach State.

"I'm so glad that they're here," Hiura said. "They've been by my side supporting me my whole life; I wouldn't want to spend this night with anybody else." (Feinsand - mlb.com - 5/14/2019)

Nickname: "KESTDADDY" == "It's a nickname I've had since my junior year of high school. To be completely honest, I'm not sure how I got that nickname," Hiura told the Milwaukee-based clothier Routine Baseball for a blog post during Spring Training.

"It was probably from one of my friends messing around, and it had a nice tone to it, so I decided to keep it. It's been my username for all of my social media accounts, and I find it funny when random people come up to me and call me KestDaddy or ask me to sign a ball saying KestDaddy."

March 11, 2020: Logan Morrison can sit at his locker in the Brewers' Spring Training clubhouse, turn to his left and see a string of fellow veteran players. Christian Yelich, Ryan Braun, Jedd Gyorko and Justin Smoak are all close by.

There's also 23-year-old Keston Hiura. But Morrison doesn't consider him a typical youngster in camp.

"This is an older team, I feel like, there are not many guys that are cutting their teeth," Morrison said. "I guess Keston, a little bit, but not that I can tell. That guy at the plate, he's really good."

That's what people have thought of Hiura since he arrived at his first big league camp in 2018, less than a year after becoming a first-round Draft pick of the Brewers. But for Hiura, this spring is much different. In '18, Hiura knew he likely wasn't going to make the team and was there to soak up the experience. In '19, he had a greater chance of being on the Opening Day roster, but it would probably take an incredible showing. He then batted .229 in 24 Cactus League games and was sent to Triple-A San Antonio to begin the season.

This year, Hiura is Milwaukee's starting second baseman. He raked during his first big league stint last season, batting .303/.368/.570 with 19 homers and 49 RBIs in 84 games. And although the desire to have a strong spring is still there in '20, Hiura doesn't have to worry as much about trying to make the team this year.

"They were more for trying to impress, turn heads, show what I'm capable of doing," Hiura said. "I don't think I ever thought in those two springs like, 'All right, what do I need to do to get ready?' That's kind of what the approach is this spring -- what I need to do to get ready, what I need to do to get the body ready. I'm focusing more on individual things rather than trying to impress as a whole, in a way."

Fortunately for Hiura, there have been plenty of veteran players around Brewers camp this spring who know what it takes to prepare for the grind of a full big league season.

"The more years you have under your belt, the more of an idea you'll get of what you need," said Hiura, who is 9-for-25 (.360) with three homers and five RBIs in 10 Cactus League games this spring.

Milwaukee knows what it should get from Hiura at second -- a big bat and improving defense. Hiura has put in a lot of work defensively over the past few years, and that's continued this spring as he practices infield drills to keep getting better at footwork and improving his arm strength and accuracy.

"I'm really proud of the path that he's on," manager Craig Counsell said. "He's put in a lot of work this spring, he's been very diligent about it, it's daily. Some of it is very basic things, it's very foundational stuff that I think over the long run is really going to pay off for him."

Perhaps that will translate to an even better second big league season for Hiura. Now that everybody knows what he's capable of, he's ready for 2020.

"This is what you play for, you play for being able to spend a whole year in the big leagues," Hiura said. "Once we got back in the groove of things, it just got me even more excited for the season. A couple weeks away, looking forward to it. We're a good team." (J Rill - MLB.com - March 11, 2020)

2019 season: "Jeez, he's one of those young kids that I've seen in the league that they're making busts of for the Hall of Fame," Braves manager Brian Snitker said after Hiura had a huge series against Atlanta.

Hiura has always been a hitting savant, and he barely missed a beat following a May promotion to the Majors. He's been worth better than two Wins Above Replacement despite being sent down in the middle of the season so the Brewers could give another chance to slumping infielder Travis Shaw. Only Christian Yelich topped Hiura among Brewers hitters in wRC+, wOBA and slugging percentage, a sign that Hiura will be a mainstay in the infield in 2020 and beyond.

2020 Season: Keston Hiura had some highs and a lot of lows in his sophomore season with the Brewers.

In January of 2020 I wrote an article regarding two metrics I would be watching during the 2020 season to see if Keston Hiura could avoid the sophomore slump. Now that the Brewers season is over, it's time to evaluate those metrics and his season in general. Batting Average on Balls In Play (BABIP) - The first metric I talked about in January was BABIP. In 2019, Hiura had a .402 BABIP that we knew was going to be unsustainable. The question was how far down would this number regress?

For reference, good major league hitters have a BABIP around .350. In 2019, Christian Yelich had a .355 BABIP and the league average was .298.

In 2020, Hiura's BABIP decreased to .273.

This decrease was much more than I was anticipating seeing how Hiura made a ton of loud and hard contact throughout his rookie season with the Brewers. There are a few explanations for his drop in BABIP in 2020. First off, his exit velocity decreased to an average of 87 MPH in 2020, which is four ticks slower than 2019. Secondly, he hit the ball on the ground more often in 2020 and when you combine that with the decreased exit velocity, it makes sense why his BABIP was lower.

How much more was he hitting the ball on the ground this season? His ground ball rate went from 37% in 2019 to 44% in 2020, a seven percent increase. Additionally, he also pulled the ball a lot more in 2020 with a nine percent increase there. The increased pull also meant he used the opposite field less as well, which may indicate that Hiura was pressing too much at the plate given the Brewers were relying on him for production and the rest of the offense was essentially non-existent.

Isolated Power (ISO)The second metric I mentioned in January was ISO. ISO is a metric that is calculated by taking a batter's slugging percentage minus batting average. The end result is how many extra bases a player averages per at bat.

In 2019, Hiura had an ISO of .268 with the league average being .183.

In 2020, Hiura's ISO decreased to .198.

At first glance, this is encouraging that his ISO numbers did not drop completely off the table and he still was above the 2019 league average. What were some key factors that contributed to Hiura's high 2019 ISO? Well, he had 19 home runs and 23 doubles in just over 300 at bats. In 2020, his .198 ISO was comprised of 13 home runs and just four doubles in slightly more than 200 at bats. The four doubles is the number that stands out to me the most here.

As mentioned above, Keston Hiura did not hit the ball into the air as much in 2020, but to see that big a drop off in doubles is concerning. When hitting the baseball into the air in 2020 his fly ball batting average was just .205. This is terrible compared to his .357 fly ball batting average in 2019. I think this can all be related to the fact he made a lot weaker contact in 2020, had a decreased exit velocity, and balls just failed to get into the gaps as a result. What does this all mean going forward? While it is nice to finally have some numbers to compare from season to season regarding Keston Hiura, I think this 2020 season showed that he still has lots of work to do. One area that often gets talked about with Hiura is strikeouts

I do think it is important to remember that prior to playing at the major league level, we knew Keston Hiura was a high strikeout player, but his inability to hit the fastball this season was the most concerning to me. It is even more concerning when you factor in that he does most of his damage versus the fastball as well. For instance, in 2019 Hiura hit 11 of his 19 home runs off of the fastball. Compared to breaking and off speed pitches, the fastball was the pitch he whiffed on the least at 30%. In 2020, he hit nine of his 13 home runs off the fastball but his whiff percentage increased to 41.5%. That increased percentage of swings and misses resulted in a lot of missed chances for the Brewers slugger to be productive at the plate and drive in runs.

To be an efficient fastball hitter, you have to be able to either A) lay off high fastballs or B) do damage with ones that miss the top of the zone. Hiura failed to do both of those things in 2020 and that is something he needs to figure out prior to the 2021 season otherwise he will find himself on top of the National League Leaders in strikeouts again. (Tyler Koerth - Oct. 13, 2020)
Batting
Hiura has exuded confidence in his ability to hit, and it's easy to see why. The Brewers have not had a hitter with this kind of upside since Ryan Braun, the fifth overall pick in 2005.

Keston has a compact, powerful stroke with tremendous bat speed and the hand-eye coordination to barrel up pitches consistently. With so few moving parts in his swing, he should be able to avoid long droughts.

Though not a power hitter per se, he has explosive hands and enough pop to project to be above-average in that department, with an approach of hitting to all fields. Hiura projects to hit for a high average with good power for the position. (Tom Haudricourt - BA Prospect Handbook - Spring 2019)

Keston has surprising strength and bat speed. He has short arms and quick wrists. He consistently makes hard contact with one of the best offensive skill sets in the country, heading into the 2017 draft.

Gifted with arguably the loosest swing of any college hitter in his draft class, Hiura has a chance to become a plus major league hitter, and his power took an impressive jump in 2017.

Keston has a short, powerful righthanded stroke with tremendous bat speed and a good feel for the strike zone. He has explosive, strong hands with raw power that projects to be above-average. He will hit for average and show power to all fields. (Spring, 2018)

Hiura catches up to most any fastball and drives the ball. His approach is geared toward line drives to all fields, though his average power means some of those balls clear the fence in left or right. (Spring, 2019)

"He's a tough comp because who is 5-foot-11 and can hit 60 extra base hits? He's a tough comp, but the bat's real," UC-Irvine coach Ben Orloff said. "The ones we hear—it's not (Pirates minor leaguer) Connor Joe. It's not (Yankees utility-man) Rob Refsnyder. I think that gets thrown around a lot for whatever reason. No disrespect to those guys, but he's better than those guys. Keston might be the best hitter in America, and that wasn't said about those two guys."

Hiura has an inside-out swing. He works the gaps and his power plays from left center to the right-field foul pole. Orloff describes Hiura as an advanced hitter who understands how to play off his strengths. (Hudson Belinsky - Baseball America - 5/26/2017)

Hiura shows the explosive, strong hands, a compact bat path and plus-plus bat speed that made him one of the top hitters in the 2017 draft class.

Hiura is a polished hitter with a good knowledge of the strike zone. His raw power grades as at least above-average now, and he projects to get even stronger. (Spring, 2018)

In 2018, Keston's season began with him managing only a .185 average with one home in his first 65 at-bats. But then he found the problem.

"It was more of just me kind of staying in my approach," Hiura said. "I've been swinging at a lot of pitches that have been out of the zone or pitches that I'm not really good at hitting. I think it's just a matter of seeing the ball better, being patient at the plate, and then putting good swings on it.

"I feel fine, my swing feels fine—all that feels good. It's just a matter of swinging at the right pitches at the right time. I need to string some good games together, and hopefully it will take care of itself."

Keston then went 10-for-24 raising his average 62 points, to .247 and he was over .300 before the end of May.

With a short, compact stroke, good balance, quick hands and solid strike-zone judgment, Hiura has always hit and has not needed adjustment periods at each new level.

2018 Season: The best pure hitter in the 2017 draft lived up to his reputation in his first full season by hitting .291 with 13 homers and 33 doubles while reaching Double-A in his first full season. The Brewers already have the 22-year-old second baseman on the fast track to the Major Leagues, and the hope is that he'll get a jumpstart on the 2019 season with a productive campaign in Fall League. Hiura also stands to benefit from additional work at second base after lingering issues with his throwing elbow limited him to DH duties for the first month-plus this season.

Nov. 17, 2018: Hiura hit in college, has hit everywhere he's played in the Minors, and continued to rake in the Arizona Fall League, where he was named league MVP. The Brewers' No. 1 prospect (No. 30 overall) hit .323/.371/.563 through 23 games with the Peoria Javelinas.

He also collected 33 RBIs—a number only Mike Olt (43, 2011) has eclipsed in the past 10 AFL seasons. (William Boor- MLB.com)

Hiura has two timing mechanisms before he swings—first is a toe-tap, followed by a leg kick.

July 17, 2019: Hiura has made a good early impression. Among Major Leaguers with at least 100 plate appearances, his 152 weighted runs created plus puts him 14th, right between Anthony Rendon and Kris Bryant. His .605 slugging percentage is 10th, right between two other hot-shot rookies—Pete Alonso of the Mets and Fernando Tatis Jr. of the Padres.

As of the start of the 2021 season, Keston's career Major League stats were: .266 batting average, 32 home runs and 141 hits with 81 RBI in 531 at-bats.
Fielding
Keston does a fine job at second base. He can also play left field, when his arm is healthy.

Hiura merely will have to hold his own in the field, where he has shown improvement since turning pro, with decent footwork and range. His calling card is his bat, and it's a good one.

"I believe my main position is second base. I've played the infield my whole life and I feel really comfortable there," Hiura said. "But I also learned to play the outfield my freshman year here and I feel very comfortable out there too now. I picked it up pretty quickly and was able to get good reads and was able to move over to center as well.

"Being able to learn how to play multiple positions definitely opens a lot of doors at the next. I'm happy with what I've been taught here and hopefully I can continue to improve as I continue on in my career."

The Brewers knew they were getting an elite bat when they drafted Hiura, but there have been some questions about his defense and his arm. Hiura doesn't have a true defensive home—he has played second base and center field in the past—and served strictly as a designated hitter this past season because of an elbow injury. There were concerns that he might need Tommy John surgery after being drafted, but he has been taking grounders at second base daily and is halfway through a six- to eight-week throwing program.

"The throwing program is going well, my arm feels good," Hiura said. "It's just a matter of time until I'm comfortable in the field and how the arm progresses will dictate whether I see some action toward the end of the season. "Similarly, the Brewers also feel Hiura will make his defensive debut before season's end.

"We want to make sure his mechanics and everything are in order," Flanagan said. "Still a ways away from playing a position, but I wouldn't think that would be ruled out. He'll probably be ready to play a position at some point before the season's up." (Boor - mlb.com - 7/20/2017)

Keston is an average defender at second base, which is just fine if he hits as expected.






Feb 5, 2021: The first baseman's mitt arrived Friday, the same day Keston Hiura learned his position switch was officially a go.

Hiura is moving from second base to first base after the Brewers finalized a multiyear deal with two-time Gold Glove Award winner Kolten Wong

. The club views it as win-win, since Wong fortifies its up-the-middle defense and Hiura, a good hitter who'd struggled with throws, fills the club's hole at first."It's going to be different, it's going to be a challenge," said Hiura. "But I'm ready to take it on."Especially if it meant adding Wong to Milwaukee's roster.

"You put him in our lineup and automatically our team is that much better," Hiura said

.

First things first: Hiura needed a mitt, and there isn't time to break in a brand-new one with Spring Training about two weeks away

. He got one from Nestor Corredor, the former Brewers Minor League manager who was added to the big league coaching staff this winter as a bullpen catcher.

That in itself is a change for Hiura, who has played the middle infield all his life and is used to a much smaller glove

. Listed at 6-foot even, the extra inches on the glove are a good thing.

When asked if that listed height was legit, Hiura joked, "You put the cleats on and I'm up there

.""He's up for this challenge," Brewers president of baseball operations David Stearns said. "Both [Brewers manager] Craig [Counsell] and I have spoken to him. We believe he can do this. We believe he can be a very skilled first baseman with his skill set, and he's ready to do what he can.

"This doesn't completely close Keston off from second base with the right matchups or later in his career

. But for now, it fits best with our team at first, and he understands that." Hiura, though, isn't closing the door to a return to second base later in his career, and said he was eager to learn from Wong, a finalist for the Rawlings Gold Glove Award each of the last three seasons, and a winner the past two years. (A McCalvy - MLB.com - Feb 5, 2021)
Running
Keston is an average runner. But he is not a base-stealer.

Hiura displays good instincts and awareness on the base paths and has shown the ability to take a bag when opponents aren't paying attention.
Career Injury Report
2016: Hiura was playing center field on April 19, in a game at San Diego State. In the bottom of the fourth inning with a runner in scoring position, a ball was hit up the middle to Hiura, who made a max effort throw home, trying to catch the runner at the plate.

"After I threw it I kind of felt a weird feeling. It didn't necessarily hurt but it was a weird feeling," Hiura said.

After feeling it in his arm in his next at-bat, Hiura trotted back out to center for the fifth inning. He started playing catch with the left fielder, but his elbow was throbbing with pain and he could barely play toss the ball around. Hiura had sprained his UCL.

Hiura served as the DH for USA Baseball's Collegiate National Team as a rising junior. He hit three home runs and ranked as the No. 9 prospect on the team, despite being unable to showcase any defensive ability. He rested his arm throughout the summer and began a throwing program in October 2016.

Just as the fall season came to an end, he re-injured himself as he turned a double-play from second base. He shut things down and ultimately opted for a platelet-rich plasma shot in January in hopes of speeding up his recovery.

"The PRP shot definitely helped a lot. I could tell a huge difference with the shot," Hiura said.

April 2018: Hiura was expected to mostly DH in the early weeks of the season at High Class A Carolina after he experienced discomfort making throws at the end of spring training.

July 21, 2019: Hiura tweaked his left quadriceps muscle in the series finale at Arizona and will be evaluated.

Aug 30-Sept 11, 2019: The Brewers sent rookie Keston Hiura left the game with discomfort in his left hamstring.

"We're going to ... have Dr. [William] Raasch take a look at [Hiura] right away," Counsell said. "Hopefully, we'll have some more answers tonight. I don't see him as available."Aug 31, 2019: Keston was on the IL with left hammy strain.

July 15, 2020: The Brewers scratched second baseman Keston Hiura from the intrasquad lineup because of right arm fatigue, representing the team's first non-COVID-related medical matter since players returned to action this month.



Hiura has a history of elbow issues dating to his college days at UC Irvine. The Brewers knew of a right elbow injury before they drafted him ninth overall in 2017, but he was able to avoid surgery by undergoing treatment instead, and he had not experienced any major arm trouble since.