J.D. JULIO DANIEL MARTINEZ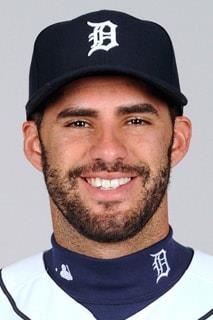 Nickname:
J.D. Just Dingers
Position:
OF
Home:
N/A
Team:
RED SOX
Height:
6' 3"
Bats:
R
Weight:
195
Throws:
R
DOB:
8/21/1987
Agent:
8
Uniform #:
28
Birth City:
Miami, FL
Draft:
Astros #20 - 2009 - Out of Nova Southeastern Univ. (FL)
| YR | LEA | TEAM | SAL(K) | G | AB | R | H | 2B | 3B | HR | RBI | SB | CS | BB | SO | OBP | SLG | AVG |
| --- | --- | --- | --- | --- | --- | --- | --- | --- | --- | --- | --- | --- | --- | --- | --- | --- | --- | --- |
| 2009 | NYP | TRI-CITY | | 53 | 187 | 25 | 61 | 15 | 2 | 7 | 33 | 1 | 0 | 15 | 30 | .380 | .540 | .326 |
| 2009 | APP | GREENEVILLE | | 19 | 77 | 17 | 31 | 9 | 1 | 5 | 23 | 0 | 0 | 5 | 14 | .446 | .740 | .403 |
| 2010 | TL | CORPUS CHRISTI | | 50 | 189 | 24 | 57 | 9 | 1 | 3 | 25 | 2 | 2 | 15 | 42 | .357 | .407 | .302 |
| 2010 | SAL | LEXINGTON | | 88 | 348 | 83 | 126 | 31 | 3 | 15 | 64 | 3 | 0 | 33 | 55 | .433 | .598 | .362 |
| 2011 | TL | CORPUS CHRISTI | | 88 | 317 | 50 | 107 | 25 | 1 | 13 | 72 | 1 | 0 | 42 | 55 | .414 | .546 | .338 |
| 2011 | NL | ASTROS | | 53 | 208 | 29 | 57 | 13 | 0 | 6 | 35 | 0 | 1 | 13 | 48 | .319 | .423 | .274 |
| 2012 | NL | ASTROS | $483.00 | 113 | 395 | 34 | 95 | 14 | 3 | 11 | 55 | 0 | 2 | 40 | 96 | .311 | .375 | .241 |
| 2012 | PCL | OKLAHOMA CITY | | 23 | 90 | 6 | 21 | 6 | 0 | 0 | 4 | 0 | 1 | 4 | 17 | .263 | .300 | .233 |
| 2013 | AL | ASTROS | | 86 | 296 | 24 | 74 | 17 | 0 | 7 | 36 | 2 | 0 | 10 | 82 | .272 | .378 | .250 |
| 2013 | TL | CORPUS CHRISTI | | 5 | 20 | 1 | 6 | 2 | 0 | 1 | 5 | 0 | 0 | 0 | 1 | .300 | .550 | .300 |
| 2014 | AL | TIGERS | | 123 | 441 | 57 | 139 | 30 | 3 | 23 | 76 | 6 | 3 | 30 | 126 | .358 | .553 | .315 |
| 2014 | IL | TOLEDO | | 17 | 65 | 16 | 20 | 3 | 1 | 10 | 22 | 2 | 0 | 3 | 17 | .366 | .846 | .308 |
| 2015 | AL | TIGERS | $3,000.00 | 158 | 596 | 93 | 168 | 33 | 2 | 38 | 102 | 3 | 2 | 53 | 178 | .344 | .535 | .282 |
| 2016 | AL | TIGERS | $6,750.00 | 120 | 460 | 69 | 141 | 35 | 2 | 22 | 68 | 1 | 2 | 49 | 128 | .373 | .535 | .307 |
| 2016 | IL | TOLEDO | | 8 | 36 | 3 | 10 | 3 | 0 | 0 | 5 | 1 | 0 | 1 | 11 | .316 | .361 | .278 |
| 2017 | NL | TIGERS | $11,750.00 | 57 | 200 | 38 | 61 | 13 | 2 | 16 | 39 | 2 | 0 | 29 | 54 | .388 | .630 | .305 |
| 2017 | NL | DIAMONDBACKS | | 62 | 232 | 47 | 70 | 13 | 1 | 29 | 65 | 2 | 0 | 24 | 74 | .366 | .741 | .302 |
| 2017 | IL | TOLEDO | | 4 | 15 | 1 | 1 | 0 | 0 | 1 | 2 | 0 | 0 | 2 | 6 | .167 | .267 | .067 |
| 2017 | FSL | LAKELAND | | 2 | 8 | 2 | 3 | 1 | 0 | 1 | 2 | 0 | 0 | 0 | 1 | .375 | .875 | .375 |
| 2018 | AL | RED SOX | | 92 | 354 | 72 | 116 | 23 | 1 | 29 | 80 | 2 | 1 | 38 | 95 | .393 | .644 | .328 |
Today's Game Notes
.D. ties for MLB lead with 29th home run .
Personal
Growing up in South Florida, Martinez was a big Florida Marlins fan, going to countless games at their old stadium.

It was Julio Martinez, J.D.'s father, who made sure he got to his games and practices in South Florida as a kid, but mom was always behind him. He might have been a momma's boy, but there's nothing wrong with that.

"If I got home late, she made sure I had food to eat," Martinez said. "She'd always have good food for me and would make my room, do my laundry, make my bed and everything. I was her only boy, and she always just spoiled me. Whenever she wanted to watch a TV show, she'd call me in to watch it with her."

There were times, though, when Martinez's mother, Mayra Martinez, thought her son was perhaps putting a little too much energy and passion into the game he loved.

"She knows how much I gave to it, and she used to tell me when I was little, 'You don't have to go so hard all the time,'" Martinez said. "I said, 'No, I want to make it. This is my dream.' She always understood and said she believed in me."

When Martinez wasn't playing baseball on the field, he was playing baseball video games or watching baseball on TV. Mayra knew there was little she could do to quash his love of the game. All she could do was provide a mother's love.

In 2009, after getting drafted by the Astros in June, Martinez won the New York-Penn League batting title (.326) in his pro debut.

In 2010, J.D. won the South Atlantic League MVP award, leading the league in hitting (.362), on-base percentage (.433), and slugging (.598). And, the Astros named Martinez as their Minor League Player of the Year.

In 2011, the Baseball America Prospect Handbook rated Martinez as the 6th-best prospect in the Astros organization.

In 2014, J.D. began the season with the Astros releasing him at the end of Spring Training. Three days later, the Tigers signed him to a Minor League deal and summoned him to the big leagues in late April.

He found a comfort level in a lineup with Miguel Cabrera and Torii Hunter, which he never had with Houston. His batting average was above .300 virtually the entire season, and at 27, he's becoming almost exactly the player the Astros once thought he'd be. But now he's a Tiger. (Justice - mlb.com - 8/25/14)

September 18, 2017: The National and American Leagues have awarded Player of the Week honors since 1974. Never before has any player done enough to earn so many in a season as J.D. Martinez has this year.

Martinez won his fourth Player of the Week Award of the season when he was named the National League recipient for the second consecutive week. Coupled with the two AL awards he won earlier this season while with the Tigers, and Martinez's four in one season are a Major League record.

Martinez and Carlos Beltran are the only players in MLB history to win the award in both leagues in the same season. Beltran did it in 2004, when he played for both the Royals and Astros. Martinez was acquired by Arizona in a trade on July 18.

Martinez earned the award this time by going 10-for-23 (.435) with three home runs and six RBIs over six games. Martinez collected three hits on Sept. 11 against the Rockies, drove in two against the Giants, and scored eight runs total. Martinez has hit 24 of his 40 homers -- in just 51 games -- for Arizona.

He is the first player to win consecutive Player of the Week Awards since the Yankees' Gary Sanchez last September, and the first NL player to do it since the Nationals' Bryce Harper in May 2015.

Martinez has been a Player of the Week six times during his seven-year big league career. (Joe Trezza - for MLB.com)

Oct 20, 2017: Inspiration can come from just about anywhere: another person, an event, a book, a movie or perhaps a quote. Occasionally inspiration can lead individuals to do great things -- and that was the case for D-backs outfielder J.D. Martinez.

As a child growing up in southern Florida, the Miami-born outfielder J.D. picked up the game of baseball at a very young age, due to a little push from his father, who wanted to ensure that his son stayed away from more injury-prone activities.

"I started playing ball when I was 4 years old," said Martinez. "I played street basketball for a while and wanted to play competitively, but I was so used to the street-style of game that I would have fouled out by the end of the first quarter. The main reason my dad put me in baseball, though, was to keep me off the streets and out of trouble. But my parents did a great job of giving me a fantastic, well-rounded childhood. I have so many memories of going fishing and camping as a kid, and my dad had season tickets to watch the Marlins -- and that's where I fell in love with the game.

"Growing up," he said, "I was there for the inaugural season. I remember 1997 and 2003, when they won the World Series, but I grew up with Benito Santiago as my favorite player before Miguel Cabrera got there. The way Benito could launch balls and he had a cannon behind the plate as a catcher, it just made me love baseball and want to play it as much as I could."

With his passions clearly defined, Martinez began to refine his craft every day. He had a little help, though, from former Major League All-Star catcher Paul Casanova.

"When I was about 10 years old, I met Cassie," Martinez said. "He was my mentor growing up. The way he would tell stories about his time in the Majors is what I loved the most. He had so many stories about guys he played with, like Hank Aaron or the day Dick Allen came to the ballpark. His stories were so cool to me. I remember thinking as a kid, 'I want to be able to tell stories like this when I get older.' And he had so many pieces of Cuban baseball history in his house, that it was like a museum. They actually called it the 'Cuban Museum,' but it was a hitting academy."

The so-called Cuban Museum was a home away from home for Martinez, who said he would spend as much time at Casanova's house as he would his own.

"Starting in middle school, I would play on two or three baseball teams at the same time, because that's just how things worked in south Florida," said the outfielder. "I would practice six or seven days each week. I honestly don't know how my parents did it, but my dad always found a way to make it to each and every game.

"So after class, I would go to practice for school. After practice, I would go to Cassie's house and he or Jackie Hernandez, a former shortstop for the Pirates, would throw me batting practice for two or three hours every night. I'd come home afterward and my parents would leave dinner in the microwave for me. I'd heat it up, eat it and go to sleep each night before I woke up and did the same thing the next day. But Cassie's house is where I fell in love with hitting and everything that went into it. He and Jackie gave me that. I definitely wouldn't be here if it wasn't for them."

For Martinez, the time at "Cassie's" house taught him more about himself than anything else. Martinez said that although he already loved the game when he met Casanova, his passion for hitting only strengthened as time passed.

"Hitting became my life," said Martinez. "I remember when I was in high school, I was going through a rough time. But hitting became my escape. It was my way of getting away from everything and just disconnecting from the world. I would just go out there and hit. It was in the cage where I fell in love with trying to master something that can't be mastered, trying to perfect something that can't be perfected. It's just one of those things where there's no perfect way to do it, and I fell in love with trying to figure out why certain guys had success and why other guys don't, and ensuring I turned myself into one of the guys who does."

A 20th-round Draft pick in 2009, Martinez broke into the big leagues in 2011 and hit .275 with six home runs and 35 RBIs in 53 games for the Astros. In 2014, he signed with the Tigers as a Minor League free agent, and within a year he'd go on to win the 2015 Silver Slugger Award and make the American League All-Star team. But he did so with a completely reworked swing.

"When I was with the Astros, I watched as my teammate Jason Castro was having an incredible year," said Martinez. "At that time, I wasn't playing very well, so I went and watched video of his swing and realized that mine was way different. I began studying the swings of guys like Mike Trout, Miguel Cabrera and Albert Pujols and asked myself, 'What am I doing?'

"At the end of the 2013 season, I dedicated myself to changing my swing. I traveled to California to work with the team that worked with Jason and they helped me change my technique. After that, I went to Venezuela in 2014 to try out my new swing and in the first three games, I felt a change in the force I could put behind the ball. It was something I never thought possible, and I haven't been the same player since."

After coming to the D-backs in a trade that sent three Minor League infielders to Detroit this past July, Martinez flourished hitting behind D-backs first baseman Paul Goldschmidt. Highlighted by Labor Day's MLB-record-tying night in Los Angeles in which he became the 18th player -- and the first D-backs player -- to hit four home runs in a game, he had one of the most offensively dominant second halves the game has ever seen. His 29 home runs after coming to Arizona were the most second-half homers in franchise history, as were his 16 September long balls.

"He's a really smart hitter," Goldschmidt told USA Today. "I love talking to J.D., and getting his take on pitchers, and what he's trying to do. I have so much respect for what he's done."

Added Martinez, "I played with Miguel Cabrera and Victor Martinez in Detroit, so I had great mentors. Coming here at first, I thought about how I'd be one of the oldest players on the team, but everyone here was good. Everyone here knew what we were doing, and that's a direct testament to how good the leadership was on this team."

D-backs executive vice president and general manager Mike Hazen, who wasted little time bringing Martinez to Arizona 13 days before the non-waiver Trade Deadline, spoke highly about the impact that the slugging outfielder had on the ballclub.

"We were fortunate to get J.D.," said Hazen. "He certainly carried us there, offensively, for the better part of a couple months. It's pretty amazing, pretty impressive what he did. His consistency in the middle of the lineup was something we needed."

Martinez's teammate, closer Fernando Rodney, played for seven teams over his 15-year career before signing with the D-backs before the 2017 season, and he said Martinez adapted to the change of scenery seamlessly.

"For J.D., the change was interesting to watch, because I feel like he came into a comfortable environment here in Arizona," Rodney said. "The companionship we had here was very good, as was our communication. There was a climate here filled with good teammates, and I think that really helped him adjust to his new team." (I Kraft - MLB.com - Oct 20, 2017)

Questions and answers with mlb.com in early April 2018:

MLB.com: You've been described as OCD when it comes to hitting. When did that develop?

Martinez: It kind of started when I got released [by the Astros in 2014]. I mean, I always loved to hit, so I guess that's not true. I've always loved hitting, and even as a kid, I always hit. Growing up, it was almost like a drug, going into the cage and hitting. It was like a relaxation. I kind of fell in love with it back then.

MLB.com: You are meticulous even with your batting practice, making sure that gets filmed every day. What kind of things do you take from that?

Martinez: A lot of things. I kind of see where my swing is at. For me, it's going through my checklist that I have with my mechanics and where I want to be at certain points and certain spots throughout my swing.

MLB.com: What was the biggest thing you took from your brief time in Spring Training with David Ortiz?

Martinez: To not take nine million swings during the game, because it's easy to do. You're bored as a DH, and you don't know what to do. But he told me to take it easy and get ready for your at-bat, and that's it. Study more than swing.

MLB.com: When you were released in 2014, did you look at Big Papi's story as inspiration at all? Amazingly, the Twins released him, and we saw how that turned out.

Martinez: Yeah, absolutely. There's a lot of guys I thought of at that time. I thought of David, I thought of Jose Bautista as well. There was definitely hope. I knew what I had done in the game was going to buy me an opportunity with another team.

MLB.com: How did that release change your perspective on your career?

Martinez: I think it made me who I am. I've always been hungry, but when people ask, "What drives you? How do you stay so driven throughout this whole thing?" You just don't stop. It's every single day. The people that know me and the people that love me in and are in my life see it.

My brother-in-law came up to me and was like, "Dude, I admire your life and what you do and everything you do. It's amazing. I wouldn't want it for me. Because the amount of time you spend in this game, the amount of time away from your family, that's stuff you'll never get back."

But it's my passion, it's my love, it's what I love to do. To me, that took my OCD to another level where when you have something taken away … it's like the famous expression, "You don't realize you love something until it's gone."

MLB.com: Miguel Cabrera. What did you take from him?

Martinez: His swing, just watching him and watching the way he hits and he plays. The one thing I always learned about Miggy, when you watch him when he has a bad day, he always does something in a way that helps the team win, whether it's moving the runner over or whatever needs to be done. MLB.com: How would you describe your personality? Outgoing? Quiet? Somewhere in between?

Martinez: I think it's quiet to the media and quiet to people I don't know. But to people I do know, I'm outgoing. I think I'm a funny guy. I'm somewhat serious, but I also like to have fun and talk trash. With my group of friends, we love to make fun of each other. With my friends back home, you're never safe. Someone's always waiting for you to slip up so they can pounce on you, and it's kind of fun. That's how we joke with each other. MLB.com: Off the field, what do you like to do to get away from baseball?

Martinez: Get on the boat or fishing, sandbar -- whatever it might be. Just get on the boat, really.

MLB.com: The four-homer game you had at Dodger Stadium last year. What is your best recollection of that?

Martinez: That's a tough one. It was just one of those surreal moments when I felt like I did a really good job of controlling the emotions and the fans, controlling my mind to not get wrapped up in it. (Browne - mlb.com - 4/04/18)

July 2018 : Martinez was selected to play in the MLB All-Star game.

TRANSACTIONS

June 2009: J.D. signed with the Astros for a bonus of $30,000 after they chose him in the 20th round, out of Nova Southeastern University in Florida.

March 21, 2014: The Astros released Martinez.

March 24, 2014: J.D. signed with the Tigers.

February 8, 2016: Martinez signed a two-year, $18.5 million deal to avoid salary arbitration, with the Tigers.

July 18, 2017: Martinez was traded to the D-backs for three prospects. Detroit received Double-A third baseman Dawel Lugo, Class A Advanced shortstop Sergio Alcantara and teenage shortstop Jose King, currently playing at the Rookie level.

Nov 2, 2017: Martinez chose free agency.

Feb. 19, 2018: Martinez and the Red Sox reached agreement on a five-year, $110 million contract that includes an opt-out clause after the second year.February 26, 2018: The Red Sox officially announced his aforementioned contract.
Batting
Martinez hits for both average and power. He is a middle-of-the-lineup run producer.

J.D. has outstanding pitch recognition and the uncanny ability to make adjustments during at-bats. He can really square up the barrel of his bat on the ball.

He is one of the better curveball hitters around.

Martinez has an unorthodox swing. He gets his front foot down early, lays the bat back and then unloads with good natural timing. Despite the front-foot approach, he recognizes pitches, stays back on breaking balls and squares up good pitches.

His flat swing path means much of his power is to the gaps, and he projects to hit 30-35 doubles and 15-20 homers a year.

J.D. had an odd stutter-step in his swing. And he takes it when the pitcher starts his delivery—too soon. What's more, he held his hands too far from his right shoulder, which elongates his swing. He shouldn't be able to hit like that. But I guess nobody told him. He did very well in 2011 as a rookie with the Astros.

Then, starting early in 2013 spring training, new Astros hitting coach John Mallee worked with Martinez.

"I was able to explain to him how the swing works and, more importantly, how his swing works."

Mallee worked with Martinez to shorten his swing. The hitting coach says Martinez launches his hands high, which makes for a longer path to the ball. He's shortened up the depth of his launch and the height of launch to make him shorter and quicker to the ball.

Mallee believes J.D. has the intangibles to be a good hitter. He recognizes pitches well and has good bat speed.

"It's all going to come down to his approach," he said. "The difference in him being more consistent this year is not going to be mechanics. It's going to be approach."

Martinez loves hitting.

"It's who I am," he says. "I could go in the cage and hit for hours. I hate running, I hate going to the gym, I hate doing everything else. But hitting is what I love to do," J.D. said.

February 2014 changes: The change was about as drastic as they come. J.D. altered the way he holds his hands, positions his feet, and moves his hips. Martinez, reaching a breaking point in his career, pretty much started from scratch in an effort to rebuild and reshape his swing. (Editor's note: It worked. In 2014, hitting behind Miguel Cabrera and Victor Martinez, all three batted over .300 and slugged over .500.)

September 16, 2014: When Martinez hit a go-ahead three-run homer off Twins closer Glen Perkins, he had his eighth home run in the ninth inning or later. That tied Alex Rodriguez's 2007 A.L. MVP heroics for the second-most ninth-inning homers in a season since 1914. In 2000, Blue Jays' third baseman Tony Batista hit 10 ninth-inning homers as part of his 41-homer season.

September 29, 2015: Martinez hit his 38th home run of the year. His 100th and 101st RBIs of the season made him the first Tigers outfielder to hit triple digits since Magglio Ordonez drove in 103 runs in 2008.

The power-production combination is rarer than that. Not since Dean Palmer in 1999 has a Tiger other than Cabrera posted 38 home runs with 100 RBIs in the same season. Just a handful of other Tigers have ever done it. Hank Greenberg four times between 1937 and 1946, Cecil Fielder in 1990 and 1991, and Norm Cash and Rocky Colavito in 1961.

Since being traded to the D-backs on July 18, it feels like J.D. Martinez has homered against everyone. For his career, he literally has. Martinez hit a three-run home run in the first inning of a 7-4 win at Citi Field, his first career homer against the Mets, which gave him home runs against all 30 Major League teams. (Knobler - mlb.com - 8/22/17)

September 4, 2017: Martinez became the 18th player in MLB history to hit four home runs in a single game. He also became the first player to hit four homers came off four different pitchers (Hill, Pedro Baez, Josh Fields and Wilmer Font). He was the first player since 1900 to hit a HR in the 7th, 8th and 9th inning of a game and the first to hit four HR's in Dodger stadium.

September 17, 2017: By hitting a two-run homer to center field in a 7-2 loss to the Giants at AT&T Park, J.D. became the third player in 2017 to hit 40 homers. Martinez hit a first-pitch fastball from Giants starter Chris Stratton and got more than enough of it to get it over the wall, reaching the 40-homer mark for the first time in his career.

"It's an honor. It's definitely an achievement that I never thought I could reach," Martinez said. "To reach it is definitely a blessing."

That home run gave Martinez 24 in 51 games with the D-backs, trailing only Miami's Giancarlo Stanton for the most in the Majors since Martinez was acquired in a trade with the Tigers on July 18. It also makes him the fifth player in Major League history to hit 40 combined home runs with multiple teams in a single season. Manager Torey Lovullo has been impressed with how Martinez approaches each pitch.

"He is ultimately prepared to strike at any time, and you can see when he's getting the pitch that he's looking for, he's squaring it up," Lovullo said. "That was a key moment for us, it got us right back into the game, but I think people who understand what goes on every day, the work that he's putting in to make those moments happen.

"It's not blind luck. He's extremely talented on the field and a really smart, prepared hitter." (Simon - mlb.com)

September 24, 2017: For the past two months, J.D. has been doing his best Luis Gonzalez impersonation. Martinez hit his 43rd homer of the season in a 12-6 loss to the Marlins at Chase Field, adding another accomplishment to his rapidly growing list. It was his 14th homer in September and his 27th in 56 games with the D-backs. The solo shot moved him past Gonzalez, who hit 13 in April 2001, for the most homers by a D-backs player in one month.

"You just laugh now," Paul Goldschmidt said. "He's been so good for us. He's really carried us since he came over here these last two months. He's been a huge part of this team, and it's just really, really impressive. It's fun to watch."

The offensive numbers Martinez has put up since he joined the D-backs in July are reminiscent of Gonzalez's monstrous 2001 season in which he tallied 57 homers and 142 RBIs. But it wasn't until Martinez and Gonzalez met for the first time that the D-backs legend pointed out just how similar their paths to Arizona were.

"He came up to me, and he started telling me, 'Bro, I have like the same story as you,'" Martinez said. "We share a lot of similarities. We both started with Houston, and then got traded to Detroit, and then from Detroit we came here. Stuff like that. It's great, he's a great guy. I hate to take that record, because he's awesome." (Denney - mlb.com - 9/24/17)

Martinez leads the Majors in slugging percentage (.687). (Denney - mlb.com - 9/24/17)

As of the start of the 2018 season, Martinez had a .285 career batting average with 152 home runs and 476 RBI in 2,828 at-bats in the Majors.
Fielding
J.D. is a decent outfielder with a fairly strong and accurate arm. But he will never be more than average in the field.
Martinez is pretty slow in the outfield.
Running
J.D. has below average speed.
Career Injury Report
May 6-20, 2011: Martinez was on the D.L.

September 26, 2012: J.D. had surgery on his left hand. He said the hand had been a nagging problem since the beginning of the season. The pain subsided with ice treatment, so Martinez didn't think much of it. But then it got worse.

"I couldn't even catch the ball without pain," Martinez said.

Doctors found a small fracture in the hamate bone. Six weeks of rehab followed the surgery.

April 20, 2013: Martinez went on the D.L. with a sprained right knee. J.D. suffered the injury in bizarre fashion, collapsing to the ground on a check swing during an Astros win over the Indians.

July 26-September 13, 2013: J.D. was on the D.L. with a sprained left wrist.

June 16-Aug 3, 2016: J.D. Martinez suffered a fractured right elbow after colliding with the outfield wall. He was placed on the 15-Day DL.

March 24-May 12, 2017: J.D. was on the DL as he was diagnosed with a sprain of the lisfranc ligament in his right foot.